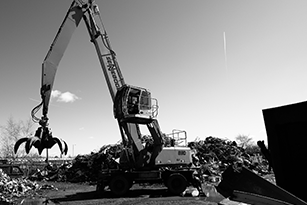 SCRAP METAL RECYCLING
At Calderbanks Metals we offer a full scrap metal service for all types of metal including ferrous and non-ferrous metals.
We provide a full scrap metal collection service which includes warehouse and factory clearance for large companies such as manufacturing firms and engineering firms. We will also visit our customers' sites and provide a free estimate based on the amount of metal to be scrapped.
We have a wide range of chain skips for hire with a free drop off and collection service. After we collect the metal we process it down to size and either sell it in the UK or export it to European markets. By sourcing our markets effectively, we are able to offer our customers the best price possible.
Other Services