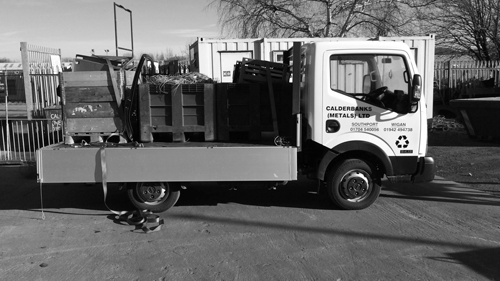 METAL COLLECTION
We provide a full scrap metal service, buying a variety of non-ferrous metals including copper, lead, brass, wire, stainless steel and aluminium. If you are looking to sell your scrap metal, then our skilled and knowledgeable team will be able to help.
We are council approved and licensed by the Environment Agency, so you can rest assured that we are adhering to all relevant health and safety regulations and that your scrap metal is being recycled responsibly.
Our team are always happy to discuss your individual requirements with you in more detail, so please feel free to call us today and find out how we can help.
We collect all types of metal including:
Scrap copper
Scrap lead
Scrap brass
Aluminium recycling
Stainless steel scrap
Other Services