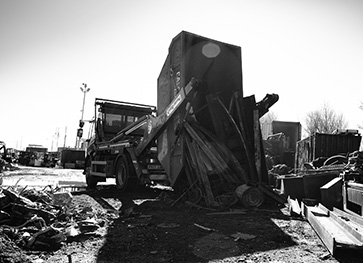 Scrap Metal Skip Hire in Appley Bridge, the Best Option for Your Scrap Metal
For the best option for scrap metal skip hire in Appley Bridge, look to Calderbanks Metals Ltd. We provide solutions for both ferrous and non-ferrous metal scrap management, and our services include collection of products such as scrap steel and copper. Established over a hundred years ago, we are now a well-established name as a scrap metal merchant. Our services include scrap recycling, collection and skip services. As an established business, we enjoy a monopoly in most parts of the country. Today, the amount of metal waste generated by manufacturing companies is large. Even small quantities need to be safely stored, recycled or disposed of. We have the expertise to ensure that this happens keeping in mind certain safety norms, both of our clients and the regulatory standards prescribed by governing agencies. For a shop, factory, basement or garage, options to either hire a skip or opt for our recycling services are the convenient choices we offer.
For our clients in Appley Bridge, scrap metal skip hire helps to manage large or small quantities of scrap that need to be cleared from locations, especially manufacturing or engineering units. Our skip hire service is one of a kind, allowing the choice of different sized skips as suitable options depending on the amount of material to be stored. Once selected, they will be door delivered and installed carefully to be stored till it is time to take it away. Usually, in addition to ferrous based metal scrap, modern-day life and manufacturing activity produce a large amount of aluminium scrap, in the form of tins and cans. This has quite a high value as it is durable, malleable and therefore easily recycled.
We provide bespoke solutions for handling and management of scrap metal skip hire in Appley Bridge. We offer the best rates and an all-inclusive solution for all your scrap metal needs. Contact Calderbank Metals today for a free estimation and assessment of the quantity and kind of metal waste that you are dealing with. Our skip services are efficient and economical, helping you to act as a responsible citizen, in keeping with current norms of environmental safety.