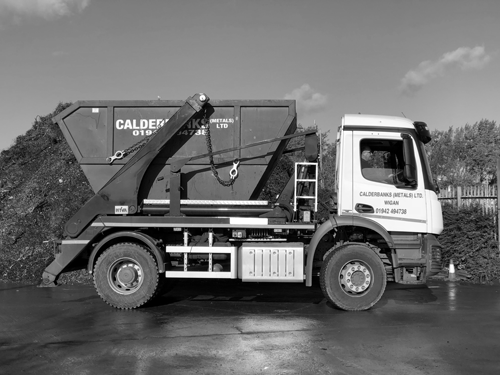 Scrap Metal Skip Hire in Wigan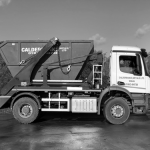 If you'd like to know more about facilities for scrap metal skip hire in Wigan, get in touch with the experts. Calderbank Metals is a fourth generation business that was established more than a century ago. Known then as Joseph Calderbanks Ltd, the company has since then grown and evolved in step with the times. Today we are council approved, environment-agency-licensed scrap metal merchants, with a well-established reputation across the Lancashire region and beyond. The increased awareness in environmental responsibility and compliance with regulations has created a need to dispose of scrap metal in the prescribed way for industrial, domestic and commercial clients. 
For both householders and businesses in Wigan, scrap metal skip hire can save you a considerable amount of time and money. Hiring skips makes more sense than making multiple trips to the tip or to the scrap yard. The rental option is easier to manage, quick to access, convenient, affordable and hassle-free. You don't need to invest funds that can be better used elsewhere. In some cases, it may be a one-off disposal of scrap metal, in other cases you may have a regular outflow. In either case, few individuals or companies have the right sized weight-bearing vehicles, the time or funds to carry out the operation smoothly. It also means spending money on fuel, and getting the right permits to store/dispose of the materials. We can take care of all these aspects without any of the stress, because this is what we do on a regular basis. 
Our scrap metal skip hire in Wigan comes with all the professional advice and assistance you need. For more information about our scrap metal skip hire, contact us today. Our team can give you the specifications on the amount and weight of scrap that can be safely filled in the different sizes of skips. We deliver the skip and collect the filled ones directly from your site so you don't need to worry about arranging the right transport. We also provide a free estimation of the metal to be scrapped and arrange for same-day BACS transfer of payment.