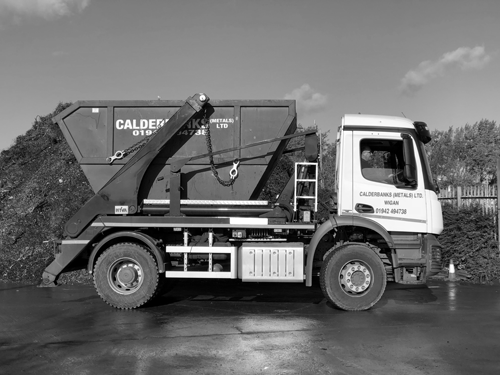 Scrap Metal Skip Hire in Blackrod, Effective Method for Collecting Scrap Metal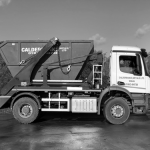 The benefits of recycling metal are endless and with scrap metal skip hire in Blackrod, you can fill it up with all your scrap metal, ready for collection. There are many benefits to recycling, especially scrap metal. This is because it can be re-used and recycled into a new product without depleting our natural resources.   When scrap metal is recycled, it does so much good to our environment and there is also less scrap metal in landfills. At Calderbank Metals, we are a family business that was established 1896, and continue to provide a much-needed service to all our clients. As scrap metal merchants we are licensed by the environment agency and we are also council approved.
Apart from our scrap metal skip hire, we also offer a host of other related services. In Blackrod, scrap metal skip hire includes a collection service. This includes warehouse and factory clearance for large companies. Our skips for hire are also offered at the best prices. Once we collect the metal from you, we process it and sell it. We make recycling as easy as possible, and when you want to empty your warehouse of scrap metal, we will gladly provide you with skip hire. For all your ferrous and non-ferrous metals, hiring a skip that can be dropped off, filled and collected again is an excellent service. Ferrous metals and alloys contain iron while the non-ferrous materials do not.
There are so many good reasons to use our scrap metal skip hire in Blackrod. Contact us, and we will provide you with a free quote. Hiring a scrap metal skip is an effective way to keep your business premises neat, tidy and safe. Once your skip is full, we will collect the scrap metal from you, free of charge. That is not all, as we will pay you for your scrap metal. We understand the importance of recycling scrap metal and this is one of the reasons why we provide our effective and efficient scrap metal services. Keep your business property tidy with our affordable scrap metal skip hire.