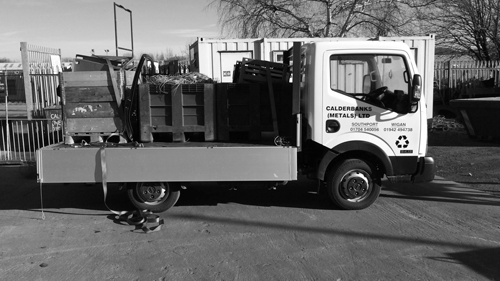 Scrap Collection in Shevington
Scrap collection in Shevington continues to grow as more and more people learn that one person's trash is another person's treasure. It's a good thing too because if we left all our old appliances, cars and manufacturing scrap lying about we wouldn't be able to navigate the streets. Some people are not willing to make the effort to recycle their scrap metal. Fortunately, plenty of others are happy to grab an old appliance off the kerb or driveway and bring it to us at Calderbank Metals. They like getting paid for their effort and keeping metals out of landfills. We've gone from being a ' throw-away society' to one that recycles. We can be proud of our efforts to be responsible but in truth, too much metal is still going into the landfill.
We have been established as a scrap metal collector and recycler for over 100 years. In Shevington, scrap collection by small entrepreneurs, charitable organisations, and individuals and families is making a tremendous difference in how we use our natural resources. Plus, they are earning money for themselves or for their cause. We welcome each of them at Calderbank Metals and pay them instantly the highest rates for their metals contribution. Our waste-not-want-not grandparents and great-grandparents would be proud of us. Recycling also helps keep the economy moving strong by providing jobs in all areas of the industry.
Commercial scrap collection in Shevington is a service of Calderbank Metals. It's a free service that we offer as a one off or a regularly scheduled ongoing collection. Either way, we will place collection bins at your commercial or industrial business site. Our service area is extensive. Our services also include domestic, commercial and industrial clear outs. Contact us for warehouse, factory, barn or any location for clear out of ferrous or nonferrous metals. We are licenced by the environment agency and council approved recyclers. The metals you bring to us or that we collect from you are recycled into new manufacturing materials. This keeps the cost of manufacturing products down and also the cost of products for the consumer.