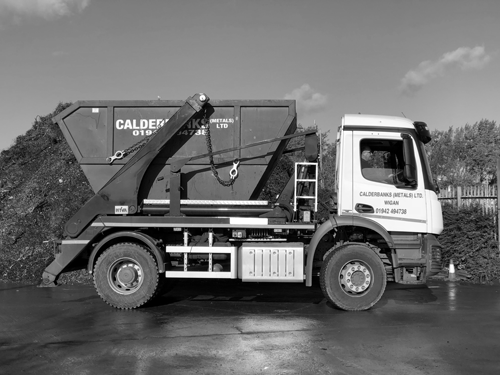 Keep your Property Clutter-Free with Scrap Metal Skip Hire in Appley Bridge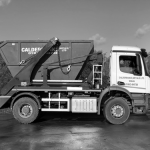 Scrap metal skip hire in Appley Bridge is a convenient and practical way to keep your yard free from waste metal. For businesses that generate large amounts of scrap metal, it is prudent to gather all the pieces in one designated spot to keep the property clutter-free and safe. Scrap metal that is lying around can pose a safety risk. It can cause your employees to trip over the metal and worse, cut themselves on jagged edges.
To keep your employees safe from harm in Appley Bridge, scrap metal skip hire is the perfect solution. With a designated area in which to store the metal offcuts, you can be sure of a neater yard, and safer employees. If you are wondering where to find the perfect skip for your business, speak to Calderbank Metals Ltd. We are an authorised scrap metal dealer, providing a range of scrap metal services to all our clients. Among our services, scrap metal skip hire is one service that is valued by many of our clients. Hiring the right sized skip from us is easy to do, our prices are affordable, and we provide a collection service when your skip is full, free of charge. We are all obliged to do what we can to help protect our environment. Recycling is a term everyone is aware of. Recycling doesn't only concern waste paper and plastic, but also heavier and bulkier scrap metal. Metal can easily be recycled into new products, saving on the energy and resources required to mine ore.
Scrap metal skip hire in Appley Bridge is a positive step towards scrap metal recycling. For more information about our skip hire services, contact Calderbank Metals Ltd today. We will discuss your company's specific needs, and provide the most suitable skip. Let us know once your skip is full and we will arrange for a collection at a time that is convenient to you.  Our scrap metal skips are available in different sizes, making it convenient for any sized business to recycle their scrap metal. We are an authorised scrap metal dealer and recycle scrap metal responsibly and ethically.