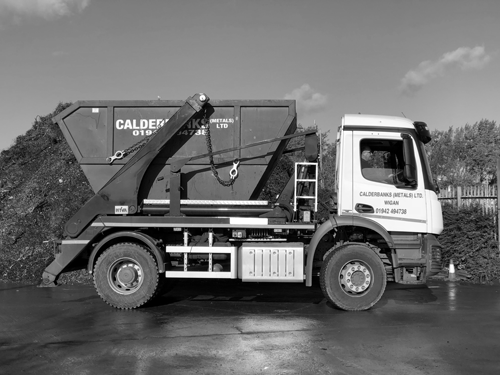 Scrap Metal Skip Hire in Aspull for a Tidier, Safer Work Area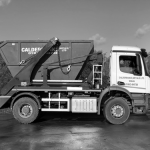 Scrap metal skip hire in Aspull from Calderbank Metals is the easiest way for your manufacturing company to contain and sell the metal scrap you accumulate.Get your money back for the metals you purchased but had to scrap. These days, businesses and manufacturers are looking to eliminate waste from their budgets and scrap metal recycling is one way to do that. It's the old platitude of; waste not want not. But, while it's money in your pocket when you recycle your scrap metal, it's also an environmental and economic responsibility. Far fewer natural resources and much less energy is used when products are manufactured from recycled materials. When those products are metal, they are endlessly recyclable.
We know that nobody needs more work so at Calderbank Metals we make the task as easy as possible for our customers. In Aspull, scrap metal skip hire means we'll place whatever size and number of skips required on your site. We will collect them when full free of charge at whatever interval works best. Then we pay you top prices. We can provide one off service for factory clearances. Calderbank Metals is fully licensed and approved by our local council and the environmental agency. We are also licensed waste carriers. Our family has owned and operated this company for more than one hundred years. We are highly professional and experienced.
Our scrap metal skip hire in Aspull, is available for commercial, industrial  and domestic use. We can place skips at demolition sites so all the metal can be stripped out before the building demolition. Our scrap metal company welcomes customers on site where they can safely bring their metal recyclables to us. Our company is at your service in the best way that works for you. We want your scrap metal and we appreciate your business. Contact Calderbank Metals for scrap metal skip hire, collection and recycling. Our reputation is built on honesty and fair dealings. We've seen scrap metal companies come and then disappear, often with rumours of unfair practices. We'll earn your trust; it's how we stay in business.